One of the unique features of this sprayer is that the booms are designed to be able to encounter qualifying obstacles with out harm to the sprayer. A better explanation might be, when spraying pasture and the spray target would include taller brush or smaller trees upwards to maybe eight foot tall, as the vehicle is moving forward and makes contact with the obstacle, the boom will begin to swing back and climb at the same time, clearing the object, while applying spray to both sides of the object. The booms are designed with protection to the nozzles so not to damage a nozzle during this operation. This sprayer is designed to spray some of those difficult areas that need to be sprayed. However, the optional booms extensions are not recommended during this kind of spraying conditions. These booms are durable and will take some abuse, yet light weight enough to be easily folded, manually. The KCE Sprayer is a very good choice for turf spraying, agricultural spraying, spraying smaller acreage, spot spraying, spraying ditches, waterways, and yard spraying where appropriate.
Check out the video link for the KCE Slide-in Pickup Sprayer that's found in the Products Lines drop down menu.
The KCE-200 gallon slide in pickup sprayer lists at $3850.00
The KCE-300 gallon slide in pickup sprayer lists at $4350.00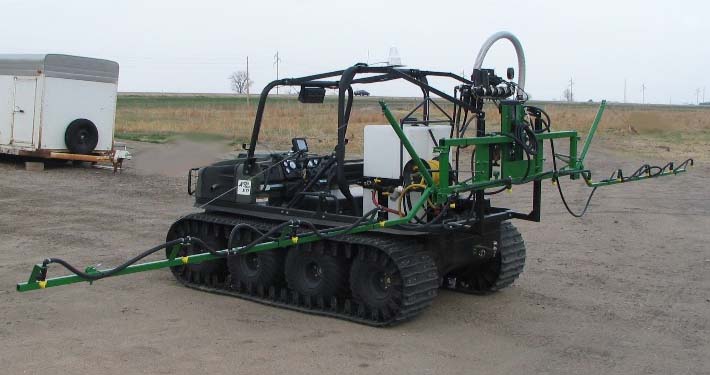 We also sell the boom assembly separately.